The EIS conducted a National Student Survey between Dec 20 and Feb 21 to capture student experiences of studying to be a teacher during the pandemic.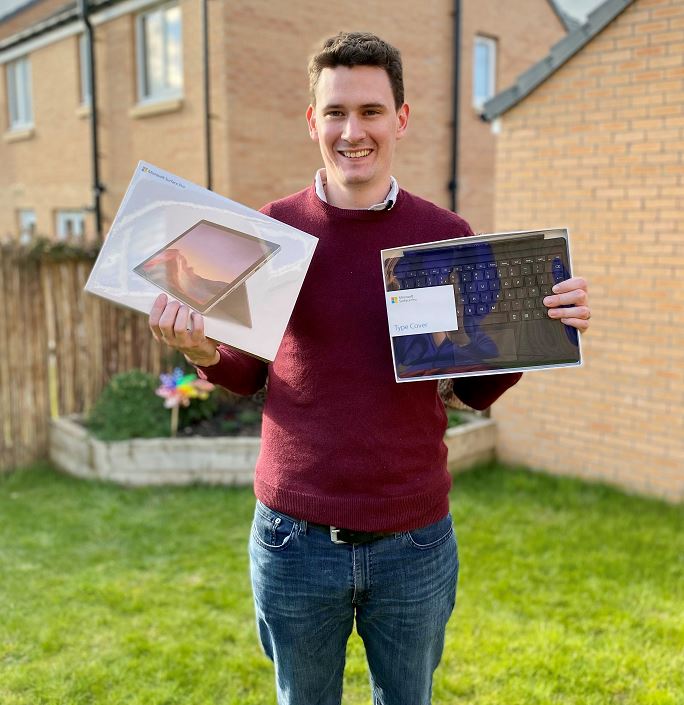 The Survey findings are informing how the EIS is supporting students in the current covid circumstances and throughout education recovery. As part of the survey, students were encouraged to enter their details to be included in a prize-draw to win a Microsoft surface Pro.
The lucky winner was Matthew Williams of Edinburgh who said, "I set up the surface and it's great! I can't wait to take it to my placement school tomorrow. I'll have a much lighter bag that's for sure!"
The EIS offers a big congratulations to Matthew.