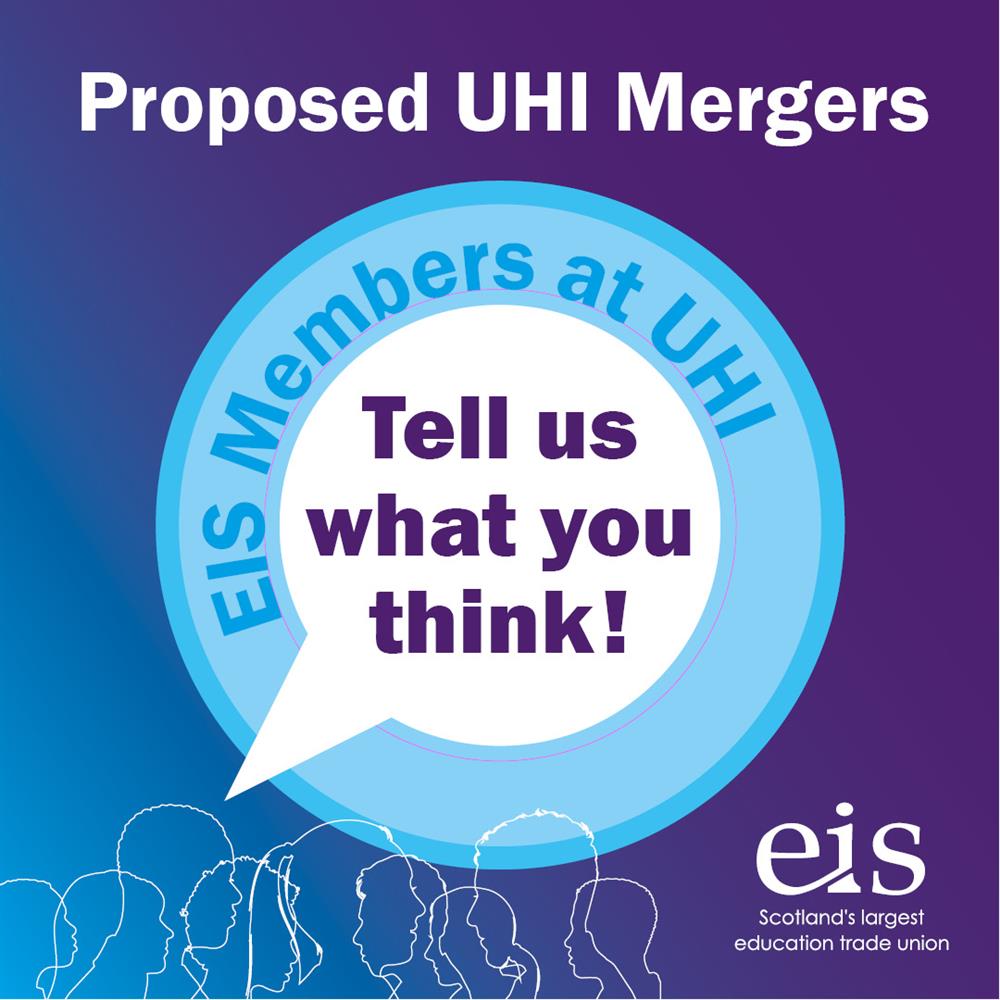 UHI are undertaking a consultation on the merger of Lews Castle College, West Highland College and North Highland College.
A link to the consultation along with details of the different stages is below.
Whilst members may feel like they have been here before in terms of merger proposals, it is clear that this proposal has advanced further than any previously. The Principals and Boards of Management from each of the impacted colleges are steering the merger proposals which have progressed from initial inception.
It is vital that all EIS-FELA members approach this merger in an informed manner and that the merger process is conducted in a clear, accessible, and transparent way. This section will help keep members up to date with the latest information regarding the mergers, but all members are encouraged to engage with their EIS-FELA branch and union meetings being arranged around the merger. There is a lot of clarity still needed for our members to be able to make informed decisions around the merger process and we encourage members to ask as many questions as possible.
The UHI consultation on the current merger proposal is now open. Details of the consultation are here. This stage of the consultation closes on 15th February 2022. EIS-FELA encourages members to take part in the consultation in an informed manner.
EIS-FELA intends to share a template response to members who wish to answer the consultation, but it is vital this response reflects members informed views of the proposal - therefore please do engage with branch representatives over the issue.
Key issues EIS-FELA members have raised so far can be viewed here. Please ensure you read these issues and ask any questions or make comment relating to the issues raised or to the consultation via the Upcoming Meeting and Local Contacts webpage.
---
Please enter your question here.